In a nutshell
Programmatic advertising is reshaping the digital landscape as it's automating everything. Marketers need to exploit the power of automated media trading and learn how they can optimise its productivity. In this course, we'll explore various programmatic models and the different technologies available for implementation.
Using the most recent research and findings, you will debate the global programmatic landscape versus the local. The course will also encourage you to assess the considerations for programmatic buys, the role of agency and the different programmatic models: agency trade desk, hybrid, in-house and managed service.
(Visited 13 times, 1 visits today)
What you'll need
There are no formal entry requirements for this course, so anyone can apply! This is an intermediate course, and is ideally suited to advertising and marketing professionals who may be employed as:
Content, digital, social and marketing managers
Community managers and content managers
Art directors and digital designers
Junior to mid-weight account managers
Media planners and strategists
Subject summary
In this Programmatic Advertising course the units you will cover include:
What is programmatic?
Why use programmatic?
Audience
Experience
Programmatic advertising
Measurement
Strategy
Why
ADMA IQ

?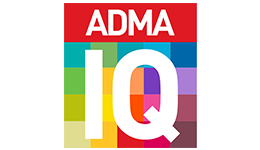 As industry leaders in the field of marketing and advertising, the Association for Data-driven Marketing & Advertising – better known as ADMA – is Australia's largest marketing body. In close consultation with industry professionals, ADMA has launched ADMA IQ, a suite of specialist courses designed to help marketers innovate and succeed in today's rapidly changing digital landscape. The courses cover an impressive range of professional skills from data analysis and content strategy through to copywriting and account management. With both flexible online courses and face-to-face training options, ADMA IQ makes it easy to get industry qualified!
At ADMA IQ, you'll benefit from the collective knowledge of a team of industry leaders. Each program is mediated by experts in that field, so you're guaranteed targeted training and guidance from those in the know. And with most courses available online or via flexible delivery, you're in complete control! Whatever your skill level, ADMA IQ will get you Industry Qualified.