In a nutshell
Sentiment marketing has become essential in the marketers arsenal. In this course, you'll advance your knowledge of text analysis, sentiment and content analysis, and opinion mining. Develop a deeper understanding of how to work with unstructured text data (in particular, social media) and learn how traditional machine learning/predictive analytics techniques can be made use of for the purposes of sentiment analysis.
In this sentiment marketing online course you'll learn how to analyse unstructured text data and reveal insights that aid business decision making. Text-mining approaches, relationships between text-mining and predictive analytics, relevant commercial and open source tools, and the datasets most conducive for sentiment analysis will be examined.
(Visited 18 times, 1 visits today)
What you'll need
While there are no formal entry requirements, this is an advanced course and it is recommended that students have completed the Practical Predictive Analytics course before commencing this program. This course is ideally suited to:
Analytics professionals working with, or wanting to work with, unstructured text data
Text analysts who focus on customer engagement and customer loyalty
Analytics professionals working with the marketing department
Subject summary
In this Sentiment Analysis course the units you will cover include:
What is sentiment analysis?
Data retrieval for social media analysis
Data pre-processing
Deriving sentiment and relevant predictive modelling techniques
Common challenges and alternative approaches to sentiment analysis
Why
ADMA IQ

?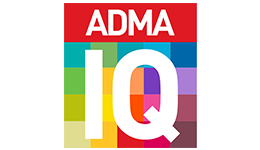 As industry leaders in the field of marketing and advertising, the Association for Data-driven Marketing & Advertising – better known as ADMA – is Australia's largest marketing body. In close consultation with industry professionals, ADMA has launched ADMA IQ, a suite of specialist courses designed to help marketers innovate and succeed in today's rapidly changing digital landscape. The courses cover an impressive range of professional skills from data analysis and content strategy through to copywriting and account management. With both flexible online courses and face-to-face training options, ADMA IQ makes it easy to get industry qualified!
At ADMA IQ, you'll benefit from the collective knowledge of a team of industry leaders. Each program is mediated by experts in that field, so you're guaranteed targeted training and guidance from those in the know. And with most courses available online or via flexible delivery, you're in complete control! Whatever your skill level, ADMA IQ will get you Industry Qualified.