In a nutshell
Passionate about helping people find the healthiest version of themselves? Fascinated by natural medicine and its ability to heal and complement other forms of therapy? Then a career as a naturopath might be just the fit for you!
Whether you're looking to start a new career, or simply need to formalise your experience with an undergraduate degree, this Bachelor of Health Science (Naturopathy) course is the perfect starting point.
Offered through a blend of online study and on-campus classes by the Australasian College of Natural Therapies at Torrens University Australia, the course covers the following core areas:
Nutritional and dietary therapy
Western herbal medicine
Naturopathic diagnostic techniques
You'll also get the opportunity to put your theoretical studies into practice with hands-on experience at the Think Wellbeing Centre. While you're there, trained naturopaths will guide you as you treat patients, and help you build your skills and confidence to practise in the community.
Assessments
Assessments for this course may take a variety of forms, including:
Quizzes
Written assessments
Oral and video presentations
Clinical case analysis
Literature review
Practical and written exams
(Visited 292 times, 1 visits today)
BioCeuticals MD, Nathan Cheong, explains why he hires ACNT graduates
What you'll need
To be eligible to study this course, applicants must meet the following entry requirements:
Have completed Year 12 with a minimum ATAR of 60, or equivalent; AND
Have passed Standard English with a Band 4 or above; AND
A pass in a science subject at a senior secondary level is also recommended
All students are also required to demonstrate sufficient competency in English.
Prior to commencing the clinical component of your studies, you will also be required to hold a current first aid certificate, working with children's and police check.
Recognition of Prior Learning (RPL)
If you hold any of the below qualifications you will be eligible for credit points and be able to reduce the number of subjects you must complete to graduate with the Bachelor of Health Science (Naturopathy).
| | |
| --- | --- |
| Qualification | Subject credited |
| HLT61012 or HLT61007 Advanced Diploma of Nutritional Medicine | 24 of 48 |
| HLT60512 or HLT60502 Advanced Diploma of Naturopathy | 36 of 48 |
| HLT60112 or HLT60107 Advanced Diploma of Western Herbal Medicine | 24 of 48 |
Subject summary
In this naturopathy course, the subjects you may study include:
Core subjects:
Nutritional foundations 1
Herbal medicine manufacturing
Nutritional foundations 2
Botany
History and philosophy of complementary and alternative medicine
Research and evidence-based practice
Anatomy and physiology 1
Biochemistry 1
Anatomy and physiology 2
Counselling and communication skills
Bioscience
Anatomy and physiology 3
Homoeopathy 1
Lifespan nutrition
WHM pharmacology
Clinical studies 1
Nutritional biochemistry
WHM material medica 1
WHM material medica 2
Food as medicine
Pathophysiology and clinical diagnosis 1
Pathophysiology and clinical diagnosis 2
Biochemistry 2
General pathology
Herbal medicine therapeutics 2
Nutritional therapeutics 1
Clinical studies 3
Health assessment and diagnostic techniques
Nutritional therapeutics 2
Clinical studies 2
Homoeopathy 2
Iridology
Health promotion
Drug and integrated pharmacology
Pathophysiology and clinical diagnosis 3
Advanced naturopathic clinical practicum 1
Advanced naturopathic clinical practicum 2
Integrative complementary medicine 1
Integrative complementary medicine 2
Flower essence therapy
Integrative complementary medicine 1
Naturopathic clinical practicum 1
Naturopathic clinical practicum 2
Naturopathic clinical practicum 3
Advanced herbal medicine
Electives:
Environmental medicine
Psychology
Constitutional homoeopathy
Homeopathy material medica and principles
Advanced iridology
Critical literature review
Advanced nutrition medicine
Dietary analysis and planning 
Why
Australasian College of Natural Therapies

?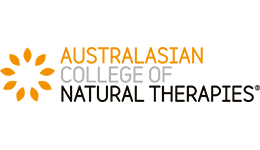 One of the largest natural therapies colleges in the world, Australasian College of Natural Therapies (ACNT) is renowned for providing high-quality and accredited natural therapies courses!
With a strong focus on providing practical programs designed by industry leaders and trainers, ACNT offers highly regarded diplomas and degrees in naturopathy, herbal medicine, nutritional medicine, health science and more. Be confident entering the workforce after receiving quality training and valuable work experience at their Think Wellbeing Centre, where you'll service real clients in a clinic that's on par with commercial clinics.
The Australasian College of Natural Therapies have dedicated teams to help you get through your studies and ensure you have a truly enjoyable learning experience.
You will have access to the student portal and online student centre for news updates, course information and other resources. ACNT's online job finder service provides assistance in finding job opportunities, both local and international, by linking students with prospective employers. Plus access their academic support for practical study tips and advice, and a free and confidential counselling service via phone, Skype or face-to-face.
Campus locations
This course can be delivered on campus to provide you with practical training in a face-to-face learning environment. It is available to study at the following locations:
New South Wales
Victoria
Queensland
You can also choose to study this course online with some on-campus components (blended learning).