In a nutshell
Join a centuries-old tradition and take your first step towards a career in health by studying this Bachelor of Health Science (Western Herbal Medicine) course. 
A holistic form of herbal medicine derived traditional Anglo-American and European healing philosophies and practices, Western herbal medicine incorporates medicinal plants and herbs in holistic health plans. 
Grounded in biological sciences and evidence-based practice, this course enables you to develop an integrated health practice within a holistic clinical environment and prepares you with the skills and knowledge required to start your own community health practise. 
Responding to medical science's enthusiasm to treat the symptoms of disease and illness, Western herbal medicine focuses on the determinants of health and achieving optimised holistic health. 
If you're seeking a rewarding, people-focused career with a difference and are passionate about health and wellbeing, this course may be your first step in an exciting new career. 
(Visited 34 times, 1 visits today)
What you'll need
To be eligible to study this course, applicants must meet the following entry requirements:
Year 12 or equivalent with ATAR 60; AND
Hold a current first aid certificate before completing clinical work. 
For international students, English language proficiency to equivalent IELTS 6.0 (academic) with no skills band less than 5.5 is also required. 
Subject summary
In this naturopathy course, the subjects you may study include:
Materia medica 1
Herbal medicine manufacturing
Nutritional foundations 1
Botany 
History and philosophy of contemporary and alternative medicine
Research and evidence-based practice
Anatomy and physiology 3
Biochemistry 1
Anatomy and physiology 2
Counselling and communication skills
Bioscience
Anatomy and physiology 1 
Herbal medicine therapeutics 2
Herbal medicine therapeutics 1
Health assessment and diagnostic techniques
Clinical studies 2
WHM pharmacology
Materia medica 2
Nutritional foundations 2
Pathophysiology and clinical diagnosis 2
Pathophysiology and clinical diagnosis 1
Biochemistry 2
General pathology
Advanced WHM clinical practicum 1
Advanced WHM clinical practicum 2
WHM clinical practicum 1
WHM clinical practicum 2
WHM clinical practicum 3
Integrative complementary medicine 1
Integrative complementary medicine 2
Advanced herbal medicine 
Clinical studies 3
Professional practice
Drug and integrated pharmacology
Pathophysiology and clinical diagnosis 3
Why
Australasian College of Natural Therapies

?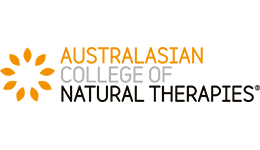 One of the largest natural therapies colleges in the world, Australasian College of Natural Therapies (ACNT) is renowned for providing high-quality and accredited natural therapies courses!
With a strong focus on providing practical programs designed by industry leaders and trainers, ACNT offers highly regarded diplomas and degrees in naturopathy, herbal medicine, nutritional medicine, health science and more. Be confident entering the workforce after receiving quality training and valuable work experience at their Think Wellbeing Centre, where you'll service real clients in a clinic that's on par with commercial clinics.
The Australasian College of Natural Therapies have dedicated teams to help you get through your studies and ensure you have a truly enjoyable learning experience.
You will have access to the student portal and online student centre for news updates, course information and other resources. ACNT's online job finder service provides assistance in finding job opportunities, both local and international, by linking students with prospective employers. Plus access their academic support for practical study tips and advice, and a free and confidential counselling service via phone, Skype or face-to-face.
Campus locations
This course can be delivered on campus to provide you with practical training in a face-to-face learning environment. It is available to study at the following locations:
New South Wales
Victoria
Queensland