In a nutshell
Build a meaningful career enriching the lives of others with this practical online CHC52015 Diploma of Community Services course from Australis College.
Designed for anyone seeking to take the first step in an exciting, people-focused career, this nationally recognised qualification provides key foundation skills and knowledge in the community services sector with no prior study or experience required.
You'll learn key skills for working closely with clients, including effective communication, counselling techniques, small-group facilitation, and advocacy skills, which are all grounded in a theoretical study of community development and the sociological factors influencing your clients.
Weekly webinars ensure your learning is driven by relevant theory, and 100 hours of practical placement during your course offer the experience and practise required to succeed in this dynamic, people-focused field.
Upon completing this course you'll be equipped with the skills, knowledge and personal insights required to start a career in a rewarding industry that offers real opportunities to enrich and serve others.
If you're interested in helping others and want a meaningful career working with people, this qualification may be your first career step.
To be assessed as competent in this Community Services qualification, you must complete 100 hours of supervised work placement while studying.
Depending on where you undertake your placement you may also need to undergo a police check including a working with children check.
(Visited 38 times, 1 visits today)
Study community services with Australis College
What you'll need
There are no entry requirements for this course.
Subject summary
The Australis College community services diploma consists of the following units of competency:
CHCLLN001 – Respond to client language, literacy and numeracy needs
CHCCSM005 – Develop, facilitate and review all aspects of case management
CHCCCS004 – Assess co-existing needs
CHCCSM004 – Coordinate complex case requirements
CHCCOM003 – Develop workplace communication strategies
HLTWHS004 – Manage work health and safety
CHCCSL001 – Establish and confirm the counselling relationship
CHCADV002 – Provide advocacy and representation services
CHCLEG003 – Manage legal and ethical compliance
CHCDIV002 – Promote Aboriginal and/or Torres Strait Islander cultural safety
CHCDIV003 – Manage and promote diversity
CHCDEV002 – Analyse impacts of sociological factors on clients in community work and services
CHCCCS007 – Develop and implement service programs
CHCCSM006 – Provide case management supervision
CHCMGT005 – Facilitate workplace debriefing and support processes
CHCPRP003 – Reflect on and improve own professional practice
Why
Australis College

?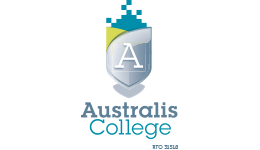 Australis College is an award-winning national registered training organisation (RTO) focused on ensuring that our students graduate with the skills and knowledge they need to find a job, advance their career, or build on their current skills.
At Australis College, our vision is to be Australia's most trusted RTO. Our mission is to provide exceptional industry-relevant training that creates real employment outcomes for our students.
Because we promise "job-ready training, today," we always put the student first and all of our training is purpose built with that in mind – to ensure our graduates are highly competent and job ready.
Our blended learning approach combines the flexibility of online learning with the practical support of face to face or live training via web tutorials, online forums, and interactive eLearning.
Australis College Pty Ltd | RTO 31518 | Trading as Australis College, Australis Aviation College, Australis Natural Health College.