In a nutshell
Designed to prepare you for a career in aged care, this online Bachelor of Social Science (Gerontology and Healthy Ageing) course will accelerate your learning and help you upgrade your diploma into a fully-fledged undergraduate degree.
Offered by Charles Sturt University, this articulated program will build upon your existing knowledge of community services and allied health contexts, and will equip you with a highly specialised understanding of gerontology.
The program has a strong focus on healthy ageing and welfare, and the syllabus addresses a number of key topics including ageing as a life stage, the challenges and issues of ageing (both on an individual level and its overall impact on the healthcare system and greater society), and also shines a spotlight on the importance of upholding individual rights and the dignity of older populations.
With baby boomers reaching their twilight years, it's becoming increasingly important that Australia has qualified and well-trained professionals working across the various facets of aged care. So enquire now and get the training you need to work in this ever-expanding industry!
(Visited 637 times, 2 visits today)
CSU believe that learning is about more than just a degree.
What you'll need
To be eligible for this course, applicants must have completed one of the following two-year diplomas:
Diploma of Community Services (Alcohol and Other Drugs)
Diploma of Community Services (Alcohol and Other Drugs and Mental Health)
Diploma of Community Services (Case Management)
Diploma of Community Services (Financial Counselling)
Diploma of Community Services (Mental Health)
Diploma of Community Services Work
Diploma of Community Development
Diploma of Counselling
Diploma of Disability
Diploma of Leisure and Health
Diploma of Nursing
Subject summary
In this gerontology course, the subjects you will study include: Core units:
Communication and human services
Applied ethics
Introduction to sociology
Indigenous cultures, histories and contemporary realities
Foundations in social policy
Specialisation units:
Gerontology theory and research
Ageing and professional practice
Facilitating positive behaviours
Grief and loss
Leisure and social relations
Psychology of ageing
Case management
Elective units:
Drugs, alcohol and gambling 2
Social dimensions of disability
Disability issues for families
Leisure programming with diverse populations
Foundations of leisure activity
Community leisure and health issues
Child welfare practice
Mental health practice
Why
Charles Sturt University

?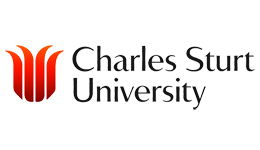 One of the first universities to adopt distance education study, Charles Sturt University (CSU) is Australia's leading university in online education and continues to strive for innovation and excellence in higher learning. With a track record in graduate employment and strong industry contacts, CSU offers relevant training and workplace skills at both an undergraduate and postgraduate level. CSU specialises in a range of industries such as agriculture, viticulture, education, librarianship, allied health and criminology.
Charles Sturt has 16 campuses in the eastern states of Australia. All CSU students can attend any campus for support and to use available facilities. Campus locations include: Albury-Wodonga, Bathurst,  Dubbo, Orange,  Port Macquarie, Wagga Wagga.
CSU offers a range of student support services, academic learning support and skills development for all its distance education students. Studying with CSU, you will have access to your online subjects, Student Services, the CSU Library, forums and your exam results through student.csu, a personalised online portal.
You will also have entry into CSU Interact, a scholarly environment that connects students and staff online. Each subject you're enrolled in will have its own subject site housed within CSU Interact, giving you access to learning content, tools and subject forums.
Campus locations
This course can be delivered on campus to provide you with practical training in a face-to-face learning environment. It is available to study at the following locations:
New South Wales
Port Macquarie
You can also choose to study this course entirely online.