In a nutshell
This Bachelor of Social Science (Social Welfare) online course provides industry-recognised training in community services and social work.
The course has been specially designed for graduates of Australian TAFEs and other RTOs who have completed a two-year full-time (or equivalent) diploma under the CHC08 Community Services Training Package approved in 2009, and the superseded CHC02 Community Services Training Package V3.
These courses include:
Diploma of Community Services (Alcohol and Other Drugs)
Diploma of Community Services (Alcohol and Other Drugs and Mental Health)
Diploma of Community Services (Case Management)
Diploma of Community Services (Financial Counselling)
Diploma of Community Services (Mental Health)
Diploma of Community Services Work
Diploma of Community Development
Diploma of Counselling
Diploma of Disability
Diploma of Youth Work
This course is ideal for those students who wish to meet the base grade qualification for employment within the human services sector, but who do not desire membership of the Australian Association of Social Workers (AASA).
(Visited 1,635 times, 1 visits today)
What you'll need
Applicants must demonstrate their likelihood of success through successful completion of a two-year full-time (or equivalent) Diploma of Community Welfare or similar. Other attainments or experience may be assessed on a case-by-case basis.
Subject summary
In this Bachelor of Social Science (Social Welfare) course, the subjects you will study include:
These core subjects:
Communication and human services
Child and adolescent psychology
Foundations in social policy
Psychology of ageing
Research methods
Developing cross-cultural competencies
Community analysis
Restricted electives (choose one):
Gerontology theory and research
Ageing and professional practice
Child abuse and child protection
Drugs and alcohol: historical perspective
Foundations in criminology
Crime delinquency and social welfare
Juvenile justice 1 – context
Juvenile justice 2 – practice
Law for the human services 2
Introduction to leisure and health
Foundation of leisure activity
Leisure programming and diverse populations
Community leisure and health issues
Leisure and social relations
Political ideas
Gender, family and society
Sociology of health and health care
Fame and social control
Policy, power and social action
Rurality in a globalised world
Environment and society
Immigration and settlement policy
Drugs, alcohol and gambling 1
Drugs, alcohol and gambling 2
Social dimensions of disability
Disability issues for families
Why
Charles Sturt University

?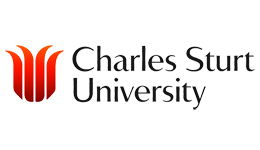 One of the first universities to adopt distance education study, Charles Sturt University (CSU) is Australia's leading university in online education and continues to strive for innovation and excellence in higher learning. With a track record in graduate employment and strong industry contacts, CSU offers relevant training and workplace skills at both an undergraduate and postgraduate level. CSU specialises in a range of industries such as agriculture, viticulture, education, librarianship, allied health and criminology.
Charles Sturt has 16 campuses in the eastern states of Australia. All CSU students can attend any campus for support and to use available facilities. Campus locations include: Albury-Wodonga, Bathurst,  Dubbo, Orange,  Port Macquarie, Wagga Wagga.
CSU offers a range of student support services, academic learning support and skills development for all its distance education students. Studying with CSU, you will have access to your online subjects, Student Services, the CSU Library, forums and your exam results through student.csu, a personalised online portal.
You will also have entry into CSU Interact, a scholarly environment that connects students and staff online. Each subject you're enrolled in will have its own subject site housed within CSU Interact, giving you access to learning content, tools and subject forums.