In a nutshell
You're a creative thinker who loves food and thrives under pressure. Advance your cookery career with this  Certificate IV in Commercial Cookery (SIT40516) course from College Australia. 
Designed for working professionals with some study behind them, this highly relevant, practical course will help you finesse your skills and progress your career. If you're seeking to move to a leadership or management role in your kitchen, this qualification will help you build essential skills and experience in menu planning, equipment management, food hygiene and safety, stock rotation, financial management, and leading and managing people, as well as technical cookery skills. 
You'll have opportunities to build essential interpersonal skills in communication, people management and conflict management, and graduate prepared to step up to a new role. 
If you like a challenge and want to progress your cookery career, this course could be your next step. 
(Visited 15 times, 1 visits today)
What you'll need
To be eligible to study this course, applicants must meet the following entry requirements:
Be currently working within the industry; AND
Hold a relevant trade qualification (Certificate III in a related field)
Subject summary
In this hospitality course, the subjects you may study include:
BSBDIV501 – Manage diversity in the workplace
BSBSUS401 – Implement and monitor environmentally sustainable work practices
SITHCCC001 – Use food preparation equipment
SITHCCC005 – Prepare dishes using basic methods of cookery
SITHCCC006 – Prepare appetisers and salads
SITHCCC007 – Prepare stocks, sauces and soups
SITHCCC008 – Prepare vegetable, fruit, egg and farinaceous dishes
SITHCCC012 – Prepare poultry dishes
SITHCCC013 – Prepare seafood dishes
SITHCCC014 – Prepare meat dishes
SITHCCC018 – Prepare food to meet special dietary requirements
SITHCCC019 – Produce cakes, pastries and breads
SITHCCC020 – Work effectively as a cook
SITHKOP002 – Plan and cost basic menus
SITHKOP004 – Develop menus for special dietary requirements
SITHKOP005 – Coordinate cooking operations
SITHPAT006 – Produce desserts
SITXCOM005 – Manage conflict
SITXFIN003 – Manage finances within a budget
SITXFSA001 – Use hygienic practices for food safety
SITXFSA002 – Participate in safe food handling practices
SITXHRM001 – Coach others in job skills
SITXHRM003 – Lead and manage people
SITXINV002 – Maintain the quality of perishable items
SITXMGT001 – Monitor work operations
SITXWHS003 – Implement and monitor work health and safety practices
SITXCCS006 – Provide service to customers
SITXCCS007 – Enhance the customer service experience
SITHCCC017 – Handle and serve cheese
SITXHRM002 – Roster staff
SITXINV001 – Receive and store stock
SITXINV004 – Control stock
SITHIND002 – Source and use information on the hospitality industry
Why
College Australia

?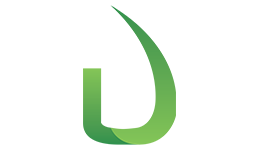 With a dedication to delivering a premium training service since 2005, College Australia courses offer the perfect stepping-stone in your career! From business to hospitality, leadership and management, health administration and more, they've got courses specifically designed to equip you with the skills and knowledge to get ahead in your field.
Enjoy the convenience of online study and follow their specially tailored courses, filled with relevant, real world. Enquire about a course today and get recognised with College Australia!
College Australia isn't just about getting you qualified, they want to ensure you enjoy and are supported every step of your study journey, which is why they have a variety of personal support, learning support and disability support services available to students. Turn to their friendly, helpful and fully competent staff who'll be available to help you with your individual needs.