In a nutshell
You're flexible, outgoing and love working with people. A career in hospitality could be for you, and it starts with this online Certificate IV in Hospitality course (SIT40416) course. 
A broad, dynamic course, this qualification is designed for anyone currently working in hospitality who wants to take the first step in a rewarding career. You'll build practical skills in supervising, management, coaching, team leadership, conflict management, workplace health and safety, financial management and managing diverse teams. 
You'll have access to a varied range of elective units, and can tailor your learning experience to uniquely fit your path. After completing this course, you may choose to work in a range of leadership and management roles across all aspects of the hospitality sector. 
If you're proactive, self-managed and people-focused, this qualification might be your first step in a rewarding new career. 
(Visited 45 times, 1 visits today)
What you'll need
To be eligible to study this course, applicants must be currently working in the hospitality sector.
Subject summary
In this hospitality course, the subjects you may study include:
Core units:
BSBDIV501 – Manage diversity in the workplace
SITHIND004 – Work effectively in hospitality service
SITXCCS007 – Enhance the customer service experiences
SITXCOM005 – Manage conflict
SITXFIN003 – Manage finances within a budget
SITXHRM001 – Coach others in job skills
SITXHRM003 – Lead and manage people
SITXMGT001 – Monitor work operations
SITXWHS003 – Implement and monitor work health and safety practices
Elective units:
BSBITU201 – Process simple word processed documents
BSBITU306 – Design and produce business documents
SITXFSA001 – Use hygienic practices for food safety
SITXFSA002 – Participate in safe food handling practices
SITHGAM001 – Provide responsible gambling services
SITHGAM002 – Attend gaming machines
SITHGAM004 – Conduct a keno game
CPPCLO2001A – Maintain hard floor services
CPPCLO2004A – Maintain carpeted floors
Why
College Australia

?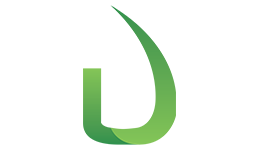 With a dedication to delivering a premium training service since 2005, College Australia courses offer the perfect stepping-stone in your career! From business to hospitality, leadership and management, health administration and more, they've got courses specifically designed to equip you with the skills and knowledge to get ahead in your field.
Enjoy the convenience of online study and follow their specially tailored courses, filled with relevant, real world. Enquire about a course today and get recognised with College Australia!
College Australia isn't just about getting you qualified, they want to ensure you enjoy and are supported every step of your study journey, which is why they have a variety of personal support, learning support and disability support services available to students. Turn to their friendly, helpful and fully competent staff who'll be available to help you with your individual needs.