In a nutshell
You're a strategic thinker who likes solving problems. A career as an entrepreneur may be for you, and it starts with this online Certificate IV in Small Business Management (BSB42515) course.
Designed for people currently working in the business sector, this qualification will enable you to grow your skills and take your next career step. In this course, you'll learn key elements of leadership, management and business operation, including leadership, financial management, risk management, legal compliance, and small business planning and growth. 
A nationally recognised qualification with flexible online delivery, this course enables you to grow your skillset quickly and effectively in order to take your next career step. 
If you've got a burning ambition or want to use your experience to solve problems and help people, this qualification may be your first step. 
(Visited 29 times, 1 visits today)
What you'll need
To be eligible to study this course, applicants must be working in the industry.
Subject summary
In this small business course, the subjects you may study include:
BSBSMB404 – Undertake small business planning
BSBSMB406 – Manage small business finances
BSBSMB413 – Design a digital action plan for small business
BSBSMB415 – Refine and strengthen a small business
BSBCUS402 – Address customer needs
BSBPMG522 – Undertake project work
BSBREL401 – Establish networks
BSBSMB403 – Market the small business
BSBSMB401 – Establish and comply with legal and risk requirements of small business
BSBWOR404 – Develop work priorities
Why
College Australia

?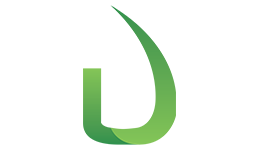 With a dedication to delivering a premium training service since 2005, College Australia courses offer the perfect stepping-stone in your career! From business to hospitality, leadership and management, health administration and more, they've got courses specifically designed to equip you with the skills and knowledge to get ahead in your field.
Enjoy the convenience of online study and follow their specially tailored courses, filled with relevant, real world. Enquire about a course today and get recognised with College Australia!
College Australia isn't just about getting you qualified, they want to ensure you enjoy and are supported every step of your study journey, which is why they have a variety of personal support, learning support and disability support services available to students. Turn to their friendly, helpful and fully competent staff who'll be available to help you with your individual needs.