In a nutshell
If you're ready to change the world and create your own dynamic social venture as part of your bachelor's study, then this is the degree for you!
In a rapidly-changing business world, whether launching a startup or joining the workforce, graduates need practical experience, the ability to adapt to change and a readiness to handle big ideas.
With that in mind, Dūcere and the University of Canberra are proud to deliver a Bachelor of Applied Entrepreneurship (Social Entrepreneurship), which connects students with the worlds of global philanthropy and for-purpose innovation.
Build your own social venture as part of your degree
Dūcere's unique learning and assessment model focuses on practical industry skills, achieved through applied assessments and ongoing, constructive feedback. Throughout your degree, you'll complete projects relevant to you, your current workplace and your future business – instead of exams, you'll be working on meaningful business plans, and working to make your venture a reality
You will:  
Develop an industry-relevant project portfolio as part of your degree
Receive dynamic insights from business leaders and start-up pioneers
Attend dynamic industry events with course partners including KPMG, NAB, PwC, Telstra and more
Enjoy integrated online support
Develop the skills entrepreneurs and employers need
Attain a fully accredited degree
(Visited 134 times, 1 visits today)
Dūcere delivers bachelor's degrees for the 21st century
What you'll need
To be eligible to enrol in this course, you must:
Have completed Year 12 with a minimum ATAR score of 60.00; OR
Hold a tertiary qualification; OR
Have 2 years' work experience
Subject summary
In this social entrepreneurship course, the key areas you will cover includes:
Social entrepreneurship and innovation
Leadership and management
Sales, marketing and campaign management
Corporate social responsibility and social activism
Fundraising and pitching
Business models and strategy
Why
Dūcere

?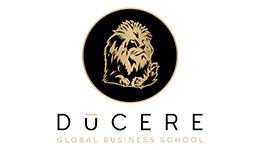 From flexible and self-directed online study, to real-world business projects and dynamic industry events, Dūcere has designed their programs to meet the needs of the modern learner. Their bachelor's degrees and MBA program blend immersive online learning with an applied assessment approach. Under this model, Dūcere students decide when and how they study, whilst completing practical assessments that are relevant to their own career needs and to the needs of industry. So instead of exams, you could be working on business plans, project case studies and more, while enjoying access to Australia's most industry-relevant course curriculum and content.
However you choose to study, you'll receive personalised support and advice through Dūcere's student support teams, along with in-depth practical feedback from their academic staff. At every stage of your journey, Dūcere will work with you to cultivate the digital literacy, critical know-how and entrepreneurial skill sets required for success in an economy transformed by innovation.