In a nutshell
Formalise your existing finance experience and earn credit towards a Master's degree with this accelerated online Graduate Certificate in Finance course from Griffith University.
If you have a background in finance, or are looking to change careers and want to pursue further study, this intensive, industry-focused degree is for you. Comprised of the first four courses from Griffith University's accelerated online Master of Finance, this degree provides you with a solid foundation of financial management skills to help you progress your career.
In this fast-tracked degree, you'll study data analysis, financial markets and investments, giving you a base of practical knowledge to take back to your workplace or diversify your career path. Taught online, this degree draws on interactive digital technology to ensure your learning is simultaneously flexible and comprehensive.
This degree acts as a pathway to the Master of Finance, which enables you to take your career in finance to the next level in an increasingly competitive global industry. You'll earn credit for the courses already completed in this qualification.
(Visited 50 times, 1 visits today)
What you'll need
To be eligible to study this course, applicants must meet the following entry requirements:
Minimum of six years' equivalent full-time relevant work experience in financial services and evidence of formal or informal training in financial services.
Depending on the nature of your previous work experience, you may also be eligible to receive credit towards your degree for previous studies in a related area.
Subject summary
In this finance course, the subjects you may study include:
Financial Data Analysis
Financial Markets
Finance
Investments
Why
Griffith University

?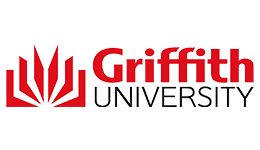 Considered a pioneer in tertiary education since starting in 1975, Griffith University has since become one of Australia's leading online education providers, and have ranked in the top 3% of universities from around the world.
Since entering the realm of online education over 20 years ago, the globally recognised institution has reinvented the way thousands of students learn with their accelerated online courses. Griffith University offers innovative teaching methods to get you qualified sooner in finance, law, business, marketing and more.
Griffith University offers each accelerated online student a dedicated advisor who will support you throughout your entire educational journey. Your advisor will be available for guidance or to respond to any queries via email, Skype or telephone. As a Griffith University accelerated online student, you'll also be able to access services including career development, counselling and disability support.
Meet loads of like-minded students via Griffith's interactive digital learning community, and receive technical assistance whenever you need it with 24/7 support.