In a nutshell
Become a strategic leader in a key creative field with the accelerated online Master of Marketing from Griffith University.
If you're a quick thinker who sees problems as opportunities, or a canny professional looking for a new challenge, this degree is for you. Identifying and building on the critical thinking and problem-solving skills that have seen you excel already in your field, this degree offers the skillset to see you thrive in a leadership or management role.
Covering a broad range of marketing techniques, including branding and promotion, advertising, digital media, performance metrics, strategy, retailing and understanding consumer behaviour, this degree equips you with the skills and insights necessary to succeed. Delivered online, this degree provides flexibility but uses sophisticated interactive digital tools to provide you with a stimulating, connected learning environment.
(Visited 28 times, 1 visits today)
What you'll need
To be eligible to study this course, applicants must meet the following entry requirements:
·      Related bachelor's degree from a recognised university (or another tertiary institution of equivalent standing) with a minimum GPA of 4.0
An alternative entry pathway also exists for applicants without a bachelor's degree. Complete the Graduate Certificate in Marketing from Griffith University Accelerated Online with a minimum GPA of 4.0 and then continue to the Master of Marketing.
Depending on the nature of your previous experience, you may be eligible to receive credit towards your degree on the basis of previous study or experience in a related area.
Subject summary
In this marketing course, the subjects you may study include:
·      Marketing foundations
·      Corporate communications
·      Advanced consumer behaviour
·      Brand strategy and management
·      Integrated marketing communication
·      Services marketing
·      International marketing
·      Digital and interactive marketing
·      Innovation for growth
·      Strategic marketing
·      Evaluating market performance
·      Market research
Why
Griffith University

?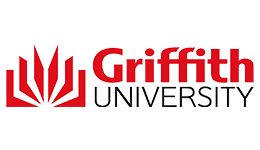 Considered a pioneer in tertiary education since starting in 1975, Griffith University has since become one of Australia's leading online education providers, and have ranked in the top 3% of universities from around the world.
Since entering the realm of online education over 20 years ago, the globally recognised institution has reinvented the way thousands of students learn with their accelerated online courses. Griffith University offers innovative teaching methods to get you qualified sooner in finance, law, business, marketing and more.
Griffith University offers each accelerated online student a dedicated advisor who will support you throughout your entire educational journey. Your advisor will be available for guidance or to respond to any queries via email, Skype or telephone. As a Griffith University accelerated online student, you'll also be able to access services including career development, counselling and disability support.
Meet loads of like-minded students via Griffith's interactive digital learning community, and receive technical assistance whenever you need it with 24/7 support.