In a nutshell
Enhance your career prospects and take the next step in your counselling or coaching career by studying this Graduate Certificate in Counselling course. 
Designed for students with a background in counselling, this course offers further specialised knowledge and practical opportunities for practitioners seeking professional development. This course is also suited to anyone seeking to progress a people-focused career, and enables students to apply counselling thinking to a wide range of alternative areas of business and relationships. 
After completing this course, you may choose to work in a specialised counselling role, drawing on study in areas including developmental psychology and ethical thinking. You may also choose to apply counselling thinking to a coaching, management or mentoring role. 
With a blend of on-campus and online delivery, and an optional accelerated graduation track, this course is flexible for students continuing work or seeking to up-skill without taking a long break. 
If you're seeking a professional challenge, want to build your skills and are interested in expanding your counselling knowledge, this course offers a practical and rewarding new opportunity. 
(Visited 60 times, 1 visits today)
What you'll need
To be eligible to study this course, applicants must meet the following entry requirements:
Have five years of work or volunteering experience in a related field and complete an interview; OR
Hold a diploma in an unrelated field; AND
Have four years of work or volunteering experience in a related field.
Subject summary
In this counselling course, the subjects you may study include:
Understanding social and emotional behaviour across the lifespan: An introduction to developmental psychology
Theories and practices of counselling
Practicum 1: Advanced therapeutic communication
The counsellor: Ethics, legal and professional issues
Why
Jansen Newman Institute

?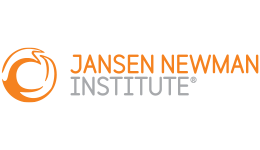 The Jansen Newman Institute (JNI) is a highly regarded education provider offering programs in applied social science, counselling and psychotherapy, community services and more.
With a focus on experiential learning, JNI's nationally-recognised and industry-designed courses ensure that students graduate with both the theoretical and practical skills that are in demand in their field.
JNI is part of the Think: Education Group, which includes some of Australia's most respected and iconic specialist colleges, and together have educated over 9,500 students.
As a student of the Jansen Newman Institute, you will receive extensive student support from your course advisor and mentor.
Have one-on-one study support to help you create goals, study plans and develop strong study skills. You will also have access to over 70 million articles from one of the largest online libraries in Australia!
JNI are all about creating a supportive learning environment to help you thrive! Dedicated Learning and Academic Skills (LAS) support staff are on hand help you be more effective in your study and build your skills. From writing essays and reports to goal setting and exam prep – they'll guide you through it all (available online and on campus).
Campus locations
This course can be delivered on campus to provide you with practical training in a face-to-face learning environment. It is available to study at the following locations:
New South Wales
You can also choose to study this course entirely online, or online with some on-campus components (blended learning).