In a nutshell
If you're keen for a career in mortgage broking, this online Diploma of Finance and Mortgage Broking (FNS50315) is just what you've been looking for. Whether you already work in mortgage broking or are just starting out in the industry, Kaplan Professional's comprehensive course will give you the professional training and compliance requirements you need to get ahead.
This diploma not only equips you with essential knowledge of commercial, business and premium client lending but also enables you to attain Credit Adviser or Associate Credit Adviser status with the Mortgage & Finance Association of Australia (MFAA). With just two subjects, you'll learn about critical elements of the finance and mortgage broking industry and meet the licensing requirements for mortgage brokers set out in ASIC's Regulatory Guide 206.
By the end of this course, you'll be able to assess a prospective borrower's eligibility to obtain finance and service debt, forge successful relationships with clients, third-party referrers and other professionals and know how to identify and manage risks.
This qualification is recognised by the MFAA and the Finance Brokers Association of Australia and will set you on the right path to a fulfilling finance career.
(Visited 32 times, 1 visits today)
What you'll need
To be eligible to study this course, applicants must meet language, literacy and numeracy requirements.
Subject summary
In this finance course, the subjects you may study include the below Units of Competency:
Certificate IV in Finance and Mortgage Broking
 Core
FNSCRD301 - Process applications for credit           
FNSFMB401 - Prepare a loan application on behalf of finance or mortgage broking clients           
FNSFMB402 - Present the services, values and capacity of the organisation to clients and confirm client understanding of fees and charges     
FNSFMB403 - Present broking options to client       
FNSFMK505 - Comply with financial services legislation and industry codes of practice   
FNSINC401  - Apply principles of professional practice to work in the financial services industry
FNSINC402  - Develop and maintain in-depth knowledge of products and services used by an organisation or sector  
BSBITU306   - Design and produce business documents      
Elective
BSBCUS301 - Deliver and monitor a services to customers 
BSBCUS402  - Address customer needs        
FNSSAM403 - Prospect for new clients         
FNSFMB501 - Settle applications and loan arrangements in the finance and mortgage broking industry   
Upgrade Module
 Core
FNSFMB502 - Identify and develop broking options for clients with complex needs         
FNSFMB503 - Present broking options to clients with complex needs        
FNSFMB504 - Implement complex loan structures   
FNSCUS501  - Develop and nurture relationships with clients, other professionals and third-party referrers
BSBRSK401 -  Identify risk and apply risk management processes
Elective
FNSRSK502 -  Assess risks    
FNSPRM603 - Grow the practice
FNSPRM602 - Improve the practice  
BSBMGT502 - Manage people performance  
BSBMGT401 - Show leadership in the workplace
Why
Kaplan Professional

?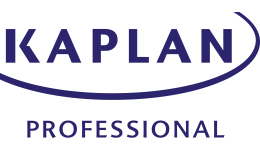 Kaplan Professional is a leading provider of education in financial services and real estate. Kaplan Professional's internationally renowned programs, personalised study experiences, flexible learning options and range of industry partners, all make them highly respected and distinguished.
Kaplan Professional offers a range of professional qualifications and provides learning solutions to 45,000 people a year. Whether you want to undertake a Certificate, Diploma or Masters, Kaplan Professional has the right course to get you where you want to go!
Kaplan Professional aim to make your learning journey as seamless as possible and have put together a student services team to assist and help you out if any challenges come up.
Student support representatives will be on hand to answer questions around the system, login and password queries, explaining processes around assessments etc., and to offer advice around study pathways and subject selection.
There's also an 'Ask the Tutor' forum where you can direct questions regarding your studies to subject matter experts.