In a nutshell
Get set for a fulfilling finance career with Kaplan Professional's comprehensive online Graduate Certificate in Applied Finance. This is an ideal qualification if you're a graduate ready to start your career, if you're already working in finance and are looking to build your specialist knowledge or if you're considering a career change. If you work in the legal profession and need to gain an understanding of financial services, this course is also an excellent choice.
This graduate certificate provides you with a thorough grounding in financial services skills and knowledge that'll get you workplace ready. You'll undertake core subjects in Financial Markets and Economic Principles, Regulation Ethics and Risk Management and Financial Analysis and Validation, and can choose from numerous electives depending on your area of interest, from real estate analysis funding to operational risk management.
With this qualification under your belt, you'll be ready to apply your skills and knowledge in a range of professional financial contexts, including corporate finance, banking, risk management and compliance.
(Visited 23 times, 1 visits today)
What you'll need
To be eligible to study this course, applicants must meet the following entry requirements:
An Undergraduate Degree; OR
A related Advanced Diploma or Diploma; OR
An unrelated Advanced Diploma or Diploma plus 2 years' related industry experience; OR
Academic and/or professional qualifications demonstrating the potential to undertake study at this level.
Subject summary
In this finance course, the subjects you may study include:
Core subjects
FIN101 - Financial Markets and Economic Principles
FIN102 - Regulation Ethics and Risk Management
FIN103 - Financial Analysis and Valuation
Elective subjects (choose one elective subject)
FIN201 - Quantitative Applications in Finance
FIN202 - Fundamentals of Asset Valuation
FIN203 - Fundamentals of Equity Markets
FIN204 - Fundamentals of Risk
FIN205 - Business Valuation
FIN206 - Investment Management
FIN219 - Operational Risk Management
FIN231 - Technical Analysis
FIN234 - Strategic Management
FIN235 - Sales and Marketing for Financial Institutions
FIN240 - Interest Rate Markets
FIN280 - Financial Modelling
FIN290 - Business Valuation Application
FIN306 - Applied Portfolio Management
FIN322 - Industrial Equity Analysis
FIN327 - Mining Investment Analysis
FIN328 - Real Estate Analysis Funding
FIN329 - Futures and Options Markets and Trading
FIN330 - Mergers and Acquisitions
FIN338 - Project Finance
FIN341 - Foreign Exchange Markets
FIN342 - Applied Corporate Finance
FIN343 - Market Risk Management
FIN344 - Credit Risk Management
Why
Kaplan Professional

?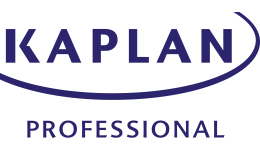 Kaplan Professional is a leading provider of education in financial services and real estate. Kaplan Professional's internationally renowned programs, personalised study experiences, flexible learning options and range of industry partners, all make them highly respected and distinguished.
Kaplan Professional offers a range of professional qualifications and provides learning solutions to 45,000 people a year. Whether you want to undertake a Certificate, Diploma or Masters, Kaplan Professional has the right course to get you where you want to go!
Kaplan Professional aim to make your learning journey as seamless as possible and have put together a student advice team to assist and help you out if any challenges come up.
Student advice representatives will be on hand to answer questions about the system, login and password queries, explaining processes around assessments etc., and to offer advice about study pathways and subject selection.
There are also discussion forums where you can direct questions regarding your studies to subject matter experts.