In a nutshell
Get your bookkeeping experience formally recognised and satisfy the education requirements outlined in the Tax Agent Services Regulations 2009 with this online Certificate IV in Bookkeeping course from Mentor Education. As the only bookkeeping qualification that is endorsed by, and delivered to members of the Institute of Public Accountants (IPA), this course is the ideal study choice for existing bookkeepers looking to formalise their experience and upgrade their credentials.
The course will take you through bookkeeping fundamentals, business reporting basics, and also covers BAS and payroll activities. As you work your way through this industry-endorsed program, you will also become more familiar with MYOB software. You will learn how to establish and maintain a cash accounting system, an accrual system, as well as payroll systems. You will also learn how to prepare financial reports and complete BAS tasks. Give your bookkeeping or accounting career an edge by enquiring about this course today!
(Visited 143 times, 1 visits today)
What you'll need
There are no formal entry requirements for this course, so anyone can apply!
Subject summary
In this bookkeeping course, the subjects you will study include: Core units
FNSBKG401 – Develop and implement policies and procedures relevant to bookkeeping activities
FNSBKG404 – Carry out business activity and instalment activity statement tasks
FNSBKG405 – Establish and maintain a payroll system
FNSINC401 – Apply principles of professional practice to work in the financial services industry
BSBFIA401 – Prepare financial reports
BSBITU306 – Design and produce business documents
Elective units
FNSBKG402 – Establish and maintain a cash accounting system
FNSBKG403 – Establish and maintain an accrual accounting system
FNSACC404 – Prepare financial statements for non-reporting entities
FNSACC405 – Maintain inventory records
FNSACC406 – Set up and operate a computerised accounting system
FNSACC302 – Administer subsidiary accounts and ledgers
BSBWHS201 – Contribute to health and safety of self and others
Why
Mentor Education

?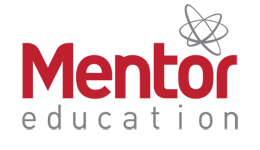 RTO 21683
Mentor Education is one of Australia's leading RG146 compliance training providers for the financial services industry. By specialising exclusively in this field of training, Mentor is able to focus on delivering professional development courses of the highest quality. Thanks to their flexible delivery options, you can complete a nationally recognised qualification in financial planning entirely online, and without disrupting your career. Take advantage of Mentor Education's long-standing industry reputation and commitment to ongoing professional development by enquiring about a course today.
As a student of Mentor Education, you'll receive access to an experienced financial adviser Monday to Friday, 9am–5pm by telephone and email, so you're always assured of timely feedback and assistance.
Students of this program will also benefit from complementary inclusion of Mentor Education's Career Pathway Program. This comprehensive suite of career-building tools includes a 12-month professional development subscription, association membership and regular updates on industry news and events.