In a nutshell
If you're that person who can transform ideas into reality, this Diploma of Project Management (BSB51415) from Sarina Russo Institute could be your ideal next career step. 
Across 12 core subjects, you'll learn how to plan, execute and evaluate your own work and the work of others, to lead and manage others and to successfully achieve project objectives. With content designed to cover a range of industry contexts and sectors, this qualification will give you the skills and knowledge you need to manage all aspects of professional projects, from time, cost and scope and human resources, risk and integration.
Delivered entirely online, the course is designed to give you maximum flexibility since you can learn at your own pace and fit your study alongside your other commitments. Course graduates will also be encouraged to apply for National Certification with the Australian Institute of Project Managers.
(Visited 27 times, 1 visits today)
What you'll need
To be eligible to study this course, applicants must meet the following entry requirements:
Year 12 certificate; OR
Certificate IV; OR
A competent result in a language, literacy and numeracy test (LLN).
Subject summary
In this project management course, the subjects you may study include:
BSBPMG511 – Manage project scope
BSBPMG512 – Manage project time
BSBPMG513 – Manage project quality
BSBPMG514 – Manage project cost
BSBPMG515 – Manage project human resources
BSBPMG516 – Manage project information and communication
BSBPMG517 – Manage project risk
BSBPMG521 – Manage project integration
BSBWOR502 – Lead and manage team effectiveness
BSBADM502 – Manage Meetings
BSBWOR501 – Manage personal work priorities and professional development
BSBMGT516 – Facilitate continuous improvement.
Why
Sarina Russo Institute

?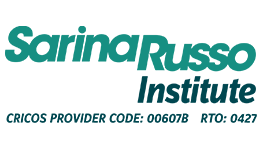 For the past 38 years, Sarina Russo Institute has qualified countless graduates from around the world and helped launch their career. Study online or at their Brisbane or Gold Coast campuses and trust their skilled and dedicated staff to guide you along your learning journey.
Sarina Russo Institute is renowned by many employers around the globe for developing and offering the right training to their students. Whether you're looking to change careers, build on existing qualifications, a school-leaver or want to upskill, Sarina Russo Institute has the right course to get you to where you want to go!
Sarina Russo Institute are dedicated to ensuring your time with them is as enjoyable as possible, which is why they've put in place a caring and supportive team for students to turn to whenever they need.
The support and advice doesn't stop once you graduate from Sarina Russo Institute. As part of Sarina Russo Group, their team work closely with many Australian companies to help your recruitment needs, or with universities to guide you in furthering your studies.
Their online platform learning platform (iLearn) has virtual classrooms, which are Trainer lead, allowing students to study from comfort of their own home, ask questions of the Trainer and other classmates. It also provides students with access to an online simulated working environment helping hone "Job Ready Skills" which makes students more attractive to current and future employers. For those students who are unable to attend the live sessions, these are also recorded for future use.