About this course
Change direction or advance further within your discipline with this online Master of Engineering Management course. Dubbed the 'MBA of engineering', it will build on your experience in the engineering industry and ready you for top-tier management positions.
You've got the power to design your course to suit your career ambitions by selecting eight units that target your professional goals, including stakeholder engagement, economics, accounting, project management, global business, information systems and an in-depth industry research project.
Gain the broad-based skills to become a responsive, versatile engineer, capable of managing massive scale projects from the ground up. And, your qualification could count towards your Continued Professional Development (CPD) requirements with Engineers Australia!
Delivered entirely online by SCU Online, your convenience and flexibility comes first.
Flexible exit options
If plans change, and you can no longer commit to the full Master of Engineering Management, you could still be eligible to receive a postgraduate qualification.
Depending on the units you've completed, you may exit with a Graduate Certificate in Engineering Management (4 units).
(Visited 224 times, 2 visits today)
Find out more about the SCU Online experience
Prerequisites
To be eligible for this course, applicants must meet the following entry requirements:
Have a four-year undergraduate degree in engineering, or a related discipline; OR
Have a three-year undergraduate degree in engineering, or a related discipline, plus at least two years of documented relevant work experience; OR
Demonstrate relevant prior learning and/or relevant industry experience deemed equivalent to one of the above points; AND
Be proficient in English
You may be eligible for advanced standing if your previous education and experience meet certain criteria: 
You have transferred from an MBA
You have studied all or part of a Graduate Certificate in Business, Graduate Diploma in Business, or an MBA
Subjects
In this engineering course, the subjects you may study include:
Part A
Engineering for a sustainable future
Stakeholder engagement
Strategic infrastructure asset management
Part B (choose three)
Organisational behaviour
Entrepreneurship and marketing
Economics and quantitative analysis
Project management principles
Project management: initiation and planning
Project management: quality, control and risk
Accounting for managers
Finance for managers
Global business
Managing digital enterprise
Information systems analysis and design
Leading and managing people
Corporate governance for managers
Part C
Industry research project
Industry research project A
Industry research project B
Why
SCU Online

?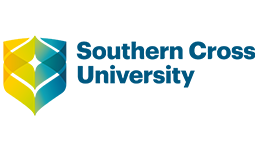 Established to meet the needs of busy working professionals seeking to advance their careers with a postgraduate qualification, SCU Online puts flexibility and convenience first. All qualifications are accredited through Southern Cross University, so you'll earn your degree from one of the top 500 universities in the world (2015 Times Higher Education World University Rankings). To cater to a variety of learning styles, SCU Online employs a diverse range of contemporary teaching methods and online content, including educational videos, collaborative discussion boards and interactive tutorials. With experienced teaching staff committed to delivering engaging learning experiences, students are empowered to succeed. SCU Online's course range extends across industries such as business, accounting, healthcare, engineering and IT management.
SCU Online is 100% online, so you can easily access your course materials anywhere, anytime. With a strong focus on accessibility and flexibility, SCU Online is one of the few Australian universities with an accelerated learning program made up of six 7-week study periods. This means that you can tailor your study load and timetable according to your personal commitments. All courses feature an extensive repository of resources including, video, academic readings, textbooks, case studies, interactive discussion boards and dynamic tutorials. And, a dedicated Student Success Advisor is on hand to guide you every step of the way, offering valuable advice and tips to help all students achieve their study goals.