About this course
Regardless of your study and employment background, the online Master of Healthcare Leadership will allow you to pursue exciting new career opportunities within the health industry in Australia.
By completing this course, you will gain a broad-based understanding of the current state of the health care industry, learn what it takes to provide great clinical leadership, translate research findings into policy and gain a greater understanding of the health system as a whole.
Providing insights and experience that directly correlate to workplace situations, this full-online course from SCU Online will ensure you start your career off on the right foot.
Flexible exit options
If plans change, and you can no longer commit to the full Master of Healthcare Leadership, you could still be eligible to receive a postgraduate qualification.
Depending on the units you've completed, you may exit with a Graduate Certificate in Healthcare Leadership (4 units) or a Graduate Diploma of Healthcare Leadership (7 units).
(Visited 161 times, 1 visits today)
Find out more about the SCU Online experience
Prerequisites
To be eligible for this course, applicants must meet the following entry requirements:
Demonstrated professional standing – either a bachelor's degree (or a similar qualification) from a university, or other experience equivalent to a degree; AND
Be proficient in English
You may be eligible for advanced standing if your previous education and experience meet certain criteria: 
If you have a Graduate Diploma of Advanced Health Practice, you may be granted advanced standing for up to eight units
If you have a Graduate Certificate in Advanced Health Practice, you may be granted advanced standing for up to four units
Subjects
In this healthcare course, the subjects you may study include:
Part A
Evidence based health practice
Health research methodology
Graduate studies project (double weight unit)
Part B
Strategic health management
Principles and practice of clinical accountability
Leading change in healthcare
Health systems, policies and practices
Part C
Healthcare professional portfolio
Teaching and supervision in a clinical setting
Social and emotional competence in the workplace
Leadership and management in health
Why
SCU Online

?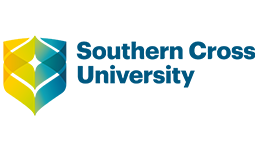 Established to meet the needs of busy working professionals seeking to advance their careers with a postgraduate qualification, SCU Online puts flexibility and convenience first. All qualifications are accredited through Southern Cross University, so you'll earn your degree from one of the top 500 universities in the world (2015 Times Higher Education World University Rankings). To cater to a variety of learning styles, SCU Online employs a diverse range of contemporary teaching methods and online content, including educational videos, collaborative discussion boards and interactive tutorials. With experienced teaching staff committed to delivering engaging learning experiences, students are empowered to succeed. SCU Online's course range extends across industries such as business, accounting, healthcare, engineering and IT management.
SCU Online is 100% online, so you can easily access your course materials anywhere, anytime. With a strong focus on accessibility and flexibility, SCU Online is one of the few Australian universities with an accelerated learning program made up of six 7-week study periods. This means that you can tailor your study load and timetable according to your personal commitments. All courses feature an extensive repository of resources including, video, academic readings, textbooks, case studies, interactive discussion boards and dynamic tutorials. And, a dedicated Student Success Advisor is on hand to guide you every step of the way, offering valuable advice and tips to help all students achieve their study goals.