In a nutshell
Build hands-on skills for a rewarding new career working closely with vulnerable Australians by studying a Certificate III in Health Services Assistance course with Skills Training Australia.
Developed in consultation with industry experts, this nationally recognised course offers best-practise training in how to assist health professionals to provide high quality services to clients and patients, and will help you develop a competitive professional skillset required to start working in the community services sector.
In this course, you'll build the practical skills required to work hands-on with patients and clients, including skills in first aid, patient handling, and managing and monitoring patient environments, transport and movements. 
Your training will be grounded in a foundation of theoretical knowledge of industry-standard client services management, and will be tested with 120 hours of practical work experience. You'll complete this course with the skills, experience, personal insights and — most importantly — the desire to make a real difference in the lives of thousands of Australians. 
(Visited 66 times, 1 visits today)
What you'll need
There are no qualification or educational prerequisites for this course.
Subject summary
In this community services course, the subjects you will study may include:
Communicate and work in health or community services
Interpret and apply medical terminology appropriately
Recognise healthy body systems
Work with diverse people
Comply with infection control policies and procedures
Participate in work health and  safety
Organise personal work priorities and development
Assist with movement
Respond effectively to behaviours of concern
Transport individuals
Assist with  nursing  care in an acute care environment
Provide non-client contact support in an acute care environment
Maintain high standard of service
Prepare and maintain beds
Provide first aid      
Why
Skills Training Australia

?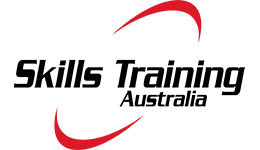 Study with Skills Training Australia and discover a career path that makes a real difference. Gain a nationally recognised qualification to pursue a career in nursing, aged care, health services and more – they're here to help you help others!
Learning with Skills Training Australia means you'll receive the highest quality training and assessment services, as well as access to some of Australia's largest community services and health providers.
Skills Training Australia is just as passionate as you when it comes to giving back to the community; so ask yourself, is there anyone else you'd want to lead you on your way?
Skills Training Australia is committed to helping you achieve your goals, offering a supportive environment and a first-class training experience.
You'll be taught the industry's best practices from trainers who are still active in the community and services sector, and are dedicated to supporting you throughout your learning journey, from course commencement to completion.
Campus locations
This course can be delivered on campus to provide you with practical training in a face-to-face learning environment. It is available to study at the following locations:
Victoria
Melbourne CBD
Melbourne Knox