In a nutshell
Play a leading role in supporting the most vulnerable Australians to engage meaningfully with all aspects of society by studying a rewarding and challenging Diploma of Leisure and Health (CHC53415) course. 
Building on the practical skills and theoretical knowledge developed in a leisure and health service certificate course or during work experience, this diploma course equips you with the essential leadership and management experience required to plan, direct and lead in the community services sector.
A growing industry requiring skilled professionals to ensure its continuing development, the leisure and health sector supports thousands of marginalised Australians to engage meaningfully in all aspects of society. If you want a challenging professional career, and are looking for an opportunity make a real difference, a leadership role in leisure and health services is for you.
Offering 240 hours of practical work placement, this course ensures you graduate workplace-ready and with the applicable and in-demand skills needed to support thousands of Australians in a growing and under-resourced sector. By studying this course, you'll stand out in a competitive environment and build the skills required to make a real difference.
(Visited 29 times, 1 visits today)
What you'll need
To be eligible to study this course, applicants must meet the following entry requirements:
Hold the Certificate IV in Leisure and Health; OR
Have at least two years of workplace experience delivering leisure and health and diversional therapy programs to clients and groups; AND
Provide on application a copy of your current resume, and a letter of support from your current employer outlining their support for you undertaking this course. 
Your employer must deliver leisure and health or diversional programs.
Subject summary
In this community services course, the subjects you will study may include:
CHCCOM003  - Develop workplace communication strategies
CHCDIV001 - Work with diverse people
CHCLAH001 - Work effectively in the leisure and health industries
CHCLAH002 - Contribute to leisure and health programming
CHCLAH003 - Participate in the planning, implementation and monitoring of individual leisure and health programs
CHCLAH004 - Participate in planning leisure and health programs for clients with complex needs
CHCLAH005 - Incorporate lifespan development and sociological concepts into leisure and health programming
CHCLAH006 - Coordinate planning, implementation and monitoring of leisure and health programs
CHCLAH008  - Provide leisure education
CHCLAH009 - Apply concepts of human psychology to facilitate involvement in leisure programs
CHCPOL003 - Research and apply evidence to practice
CHCPRP003  - Reflect on and improve own professional practice
HLTAAP002 - Confirm physical health status
HLTWHS003  - Maintain work health and safety
BSBMGT502  - Manage people performance
CHCDIS008 - Facilitate community participation and social inclusion
BSBFIM501 - Manage budgets and financial plans
BSBMGT401 - Show leadership in the workplace
CHCDIS009 - Facilitate ongoing skills development using a person-centred approach
CHCCCS023 - Support independence and wellbeing
CHCMHS001 - Work with people with mental health issues
BSBMGT406 - Plan and monitor continuous improvement
Why
Skills Training Australia

?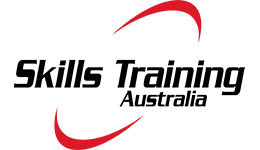 Study with Skills Training Australia and discover a career path that makes a real difference. Gain a nationally recognised qualification to pursue a career in nursing, aged care, health services and more – they're here to help you help others!
Learning with Skills Training Australia means you'll receive the highest quality training and assessment services, as well as access to some of Australia's largest community services and health providers.
Skills Training Australia is just as passionate as you when it comes to giving back to the community; so ask yourself, is there anyone else you'd want to lead you on your way?
Skills Training Australia is committed to helping you achieve your goals, offering a supportive environment and a first-class training experience.
You'll be taught the industry's best practices from trainers who are still active in the community and services sector, and are dedicated to supporting you throughout your learning journey, from course commencement to completion.
Campus locations
This course can be delivered on campus to provide you with practical training in a face-to-face learning environment. It is available to study at the following locations:
Victoria
Melbourne CBD
Melbourne Knox