In a nutshell
Build in-demand practical skills for an exciting career in the health industry by studying this Bachelor of Health Science (Clinical Myotherapy). 
A system of health care focusing on the assessment, treatment and management of musculskeletal pain, clinical myotherapy is commonly used to treat sporting injuries, back and neck pain, arthritis, pregnancy pain, and stress and tension. 
This course will train you in the key biological and social sciences surrounding the practise of myotherapy. You'll study manual therapies, myofascial dry-needling, prescriptive exercises, electrical stimulation, joint mobilisation and pain management, and will learn how to ease and treat muscle pain in a wide variety of patients. Grounded in the biomedical and clinical sciences of myotherapy practice, this course also offers opportunities for students to test their clinical reasoning, diagnostic and clinical practice skills. 
Upon completion of this course you'll be equipped with the skills required to pursue employment in clinical practice or myotherapy research and education. With a strong focus on practical placement opportunities, this course ensures you graduate with the skills and experience required to work in the exciting, people-focused world of myotherapy. 
(Visited 58 times, 1 visits today)
Study a Bachelor of Health Science (Clinical Myotherapy)
What you'll need
To be eligible to study this course, applicants must meet the following entry requirements:
Year 12 or equivalent with ATAR 60; OR
Demonstrated ability to undertake study at this level, comprising relevant work experience or formal or informal study or written submission to demonstrate reasonable prospect of success. 
Before undertaking clinical work students must hold a valid national police clearance and first aid certificate.
For international students, English language proficiency to equivalent IELTS 6.5 (academic) with no skills band less than 5.5 is also required.
Subject summary
In this myotherapy course, the subjects you may study include:
Anatomy and physiology 1
Bioscience
Counselling and communication skills
Anatomy and physiology 2
Biochemistry 1
Anatomy and physiology 3
Research and evidence-based practice
General pathology
Musculoskeletal integrative pharmacology
Professional practice
Myotherapy history and foundations
Musculoskeletal anatomy 1
Neuromuscular techniques
Surface anatomy and trigger point location 1
Clinical assessment 1
Musculoskeletal anatomy 2
Neuroscience and motor control
Surface anatomy and trigger point location 2
Clinical assessment 2
Clinical assessment 3
Musculoskeletal pathology
Biomechanics and kinesiology
Myofasial dry needling 1
Pain management 1
Exercise prescription 1
Myofasial dry needling 2
Pain management 2
Joint mobilisation
Myotherapy clinical practicum 1
Exercise prescription 2
Critical literature review
Pain management 3
Myotherapy clinical practicum 2
Neuropsychology
Myotherapy clinical practicum 3
Lifespan myotherapy
Nutrition for musculoskeletal health
Sports injury management
Social enterprise
 
Why
Southern School of Natural Therapies

?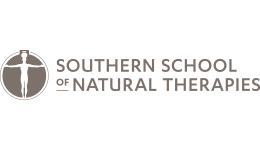 The Southern School of Natural Therapies is equipped with over 50 years of academic excellence; making is the longest established school of its kind. Backed by a teaching staff that includes some of Australia's leading lectures and practitioners, SSNT is the place to be when it comes to learning about complementary and alternative medicine.
Their courses in Health Science, Naturopathy, Nutritional Medicine, Clinical Myotherapy and more will take you from student to graduate practitioner, all under the expert supervision of some of Australia's best clinicians and trainers!
The Southern School of Natural Therapies is part of Think: Education Group which includes some of Australia's most respected and iconic specialist colleges, and together have educated over 9,500 students.
At the start of each semester the Southern School of Natural Therapies host a detailed orientation program to help new students settle in and prepare for their new learning experience. The program includes a range of activities, social events (includes the annual rooftop party), and a showbag full of freebies and useful goodies.
With a dedication to providing optimal wellbeing to its students, SSNT offer them full access to their Think Wellbeing Centre on the Fitzroy campus. Receive a discounted student rate and enjoy a range of professional natural therapy treatments.
All students will also have access to the convenient online student portal, student services team and free and confidential counselling.
Campus locations
This course can be delivered on campus to provide you with practical training in a face-to-face learning environment. It is available to study at the following locations: