In a nutshell
Harness the power of plant-based medicine and make a real difference in people's lives with the skills and knowledge gained in this Bachelor of Health Science (Naturopathy) course. 
An ancient holistic medicine, naturopathy considers the body's natural ability to heal itself and the power of nature in health and healing. Designed for people seeking an introduction to the world of naturopathic study, this academic course will provide you with the foundation knowledge and skills required to work in the exciting growing area of naturopathic medicine. 
Upon completion of this course, you will be able to clinically assess, diagnose and treat patients using techniques of herbal medicine, homeopathy, iridology and nutritional and lifestyle advice, and will benefit from workplace-based practical experience. The highest level of naturopathic training in Australia, this qualification ensures you graduate with the experience and confidence required to work in this growing industry immediately. 
If you're seeking a career with a difference and want to have a unique impact on people's lives, this course could be your first step in a rewarding career in natural health. 
(Visited 64 times, 1 visits today)
What you'll need
To be eligible to study this course, applicants must meet the following entry requirements:
Year 12 or equivalent with ATAR 60; OR
Demonstrated ability to undertake study at this level, comprising relevant work experience or formal or informal study or written submission to demonstrate reasonable prospect of success. 
Before undertaking clinical work students must hold a valid national police clearance and first aid certificate.
For international students, English language proficiency to equivalent IELTS 6.5 (academic) with no skills band less than 5.5 is also required.
Subject summary
In this naturopathy course, the subjects you may study include:
Anatomy and physiology 1
Bioscience
Counselling and communication skills
Anatomy and physiology 3
Biochemistry 1
Research and evidence-based practice
General pathology
Biochemistry 2
Pathophysiology and clinical diagnosis 1
Pathophysiology and clinical diagnosis 2
Pathophysiology and clinical diagnosis 3
Drug and integrated pharmacology
Professional practice
History and philosophy of complementary and alternative medicine
Botany
Nutritional foundations 1
Herbal medicine manufacturing
Food as medicine
Materia medica 1
Nutritional foundations 2
Materia medica 2
Nutritional biochemistry
Clinical studies 1
WHM pharmacology
Lifespan nutrition
Homeopathy 1
Health promotion
Iridology
Homeopathy 2
Clinical studies 2
Nutritional therapeutics 1
Health assessment and diagnostic techniques
Herbal medicine therapeutics 1
Clinical studies 3
Nutritional therapeutics 2
Herbal medicine therapeutics 2
Naturopathic clinical practicum 1
Advanced herbal medicine
Naturopathic clinical practicum 2
Naturopathic clinical practicum 3
Integrative complementary medicine 1
Flower essence therapy
Integrative complementary medicine 2
Advanced naturopathic clinical practicum 1
Advanced naturopathic clinical practicum 2
Dietary analysis and planning
Advanced nutrition medicine
Critical literature review
Advanced Iridology
Homeopathy materia medica and principles
Constitutional homeopathy
Psychology
Environmental medicine
Why
Southern School of Natural Therapies

?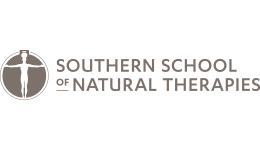 The Southern School of Natural Therapies is equipped with over 50 years of academic excellence; making is the longest established school of its kind. Backed by a teaching staff that includes some of Australia's leading lectures and practitioners, SSNT is the place to be when it comes to learning about complementary and alternative medicine.
Their courses in Health Science, Naturopathy, Nutritional Medicine, Clinical Myotherapy and more will take you from student to graduate practitioner, all under the expert supervision of some of Australia's best clinicians and trainers!
The Southern School of Natural Therapies is part of Think: Education Group which includes some of Australia's most respected and iconic specialist colleges, and together have educated over 9,500 students.
At the start of each semester the Southern School of Natural Therapies host a detailed orientation program to help new students settle in and prepare for their new learning experience. The program includes a range of activities, social events (includes the annual rooftop party), and a showbag full of freebies and useful goodies.
With a dedication to providing optimal wellbeing to its students, SSNT offer them full access to their Think Wellbeing Centre on the Fitzroy campus. Receive a discounted student rate and enjoy a range of professional natural therapy treatments.
All students will also have access to the convenient online student portal, student services team and free and confidential counselling.
Campus locations
This course can be delivered on campus to provide you with practical training in a face-to-face learning environment. It is available to study at the following locations: