In a nutshell
In an increasingly digitalised and fast paced economy, information travels fast. That's why managing the image and brand of an organisation is so crucial to keeping a company relevant and connected with their target market. This Bachelor of Media and Communication With a Major in Public Relations course will teach you to develop public relations strategies to improve and a business' image to all stakeholders.
This online course, provided by Swinburne Online, covers both communication and marketing principles to give you a comprehensive range of skills and theory to apply to the modern day workforce. Your written and verbal communication skills will also be honed as you learn to build and sell messages to a wide range of audiences and cultures. The course, designed by public relations professionals, will teach you public relations principles and skills that can be directly applied to your current or future workplace. That includes campaign planning and evaluation, industry specific and audience targeted writing, and the use of digital technologies.
(Visited 131 times, 1 visits today)
Hear what graduates had to say about their Swinburne Online experience.
What you'll need
Applicants must meet the following entry requirements to enrol in this course:
Successful completion of the Victorian Certificate of Education (VCE), or its equivalent, including units 3 and 4 in English with a minimum score of 25, and meeting the associated minimum ATAR score; OR
Completion or partial completion of an approved tertiary qualification; OR
Significant and relevant work experience
Subject summary
In this public relations course, the subjects you will study include:
Learning and communicating online
Professional communication practice
Fundamentals of marketing
Introduction to media studies
Integrated marketing communications
Global public relations practice
Public relations theory and practice
Public relations writing
Events management
Issues, crisis and risk communication
Public relations project and campaign planning
Professional practice: client and agency management
Introduction to design principles and processes
Contemporary design issues
Marketing and communication information and decision making
Media/literature project A
Students must also complete 8 elective units.
Why
Swinburne Online

?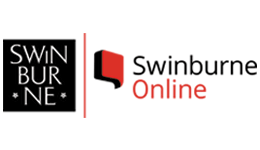 RTO 3059
With strong links to industry and a focus on practical skills, Swinburne gives students an edge in the competitive job market. Placing in the prestigious QS Graduate Employability Rankings, Swinburne shapes graduates who are confident and competent in meeting the challenges of a fast-changing world. Over 100 years, Swinburne has educated more than 150,000 graduates in areas ranging from science, technology and engineering through health, education and business to media, design and innovation. Swinburne Online has drawn on more than 20 years' experience in the online tertiary education space to help over 9,600 students graduate with an industry-recognised qualification.
As a Swinburne Online student you'll have access to a range of support options to help you get the most out of your learning. A dedicated team of Student Advisors are available seven days a week to answer your questions – academic, technical or administrative. You'll also be assigned an eLearning advisor who will be your academic point of contact for the duration of your course.