In a nutshell
Climb inside the human mind with this Bachelor of Psychological Sciences degree through Swinburne Online!
You will learn all about developmental, cognitive and social psychology as you analyse and explore human nature. As a student of this online course, you will gain a deeper understanding of the mechanics of behaviour, relationships and personalities, and learn about the motivations of people around you. Psychological growth and development, as well as disorders and abnormalities are also closely examined, equipping you with theoretical knowledge that can be applied to a range of industries.
You will benefit from learning from qualified psychology professionals and complete a degree that's professionally recognised by the Australian Psychology Accreditation Council (APAC).
(Visited 683 times, 1 visits today)
Here's why Amelia loves studying psychology with Swinburne Online.
What you'll need
Applicants must meet the following entry requirements to enrol in this course:
Successful completion of the Victorian Certificate of Education (VCE), or its equivalent, including units 3 and 4 in English with a minimum score of 25, and meeting the associated minimum ATAR score; OR
Completion or partial completion of an approved tertiary qualification; OR
Significant and relevant work experience
Subject summary
In this psychology course, the subjects you will study include:
Learning and communicating online
Psychology 100
Psychology 101
Cognition and human performance
Developmental psychology
Psychology project
Psychology of personality
Abnormal psychology
Analysis of variance
Social psychology
Foundations of statistics
Multivariate statistics
Why
Swinburne Online

?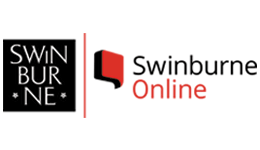 RTO 3059
With strong links to industry and a focus on practical skills, Swinburne gives students an edge in the competitive job market. Placing in the prestigious QS Graduate Employability Rankings, Swinburne shapes graduates who are confident and competent in meeting the challenges of a fast-changing world. Over 100 years, Swinburne has educated more than 150,000 graduates in areas ranging from science, technology and engineering through health, education and business to media, design and innovation. Swinburne Online has drawn on more than 20 years' experience in the online tertiary education space to help over 9,600 students graduate with an industry-recognised qualification.
As a Swinburne Online student you'll have access to a range of support options to help you get the most out of your learning. A dedicated team of Student Advisors are available seven days a week to answer your questions – academic, technical or administrative. You'll also be assigned an eLearning advisor who will be your academic point of contact for the duration of your course.