In a nutshell
The business world is a dynamic and ruthless domain, and Swinburne Online understands that. That's why their business program will provide you with not just general, up-to-date business nous but also the industry relevant skills you need to succeed.
This online Diploma of Business (BSB50215) program is designed to be flexible to meet your industry's needs. Whether you own your own business or want to achieve the next rank within your company, this course will equip you with the practical skills across, marketing, finance, human resources and prioritisation.
In the marketing section of the course you will learn to identify target markets and create catered strategies for your audience and product. The financial stream covers cash flow management, budgeting and how to monitor and streamline your financial progress. In managing work priorities you will fortify the backbone of your business by learning efficient business processes and management techniques. Finally in human resources you will develop skills in staff management, delegation and team building.
Throughout the course you will have contact with industry experts who will be able to answer industry-specific questions and concerns.
(Visited 3 times, 1 visits today)
Swinburne Online are dedicated to see you through your study journey.
What you'll need
To gain entry into this course, applicants must meet the following criteria:
Hold a relevant Certificate IV, have completed Year 12, or higher level qualification
OR
Have at least two years of relevant work experience
AND
Can meet the language, literacy and numeracy requirements to study at the diploma level
Subject summary
In this business course, the subjects you will study include:
Manage business document design and development
Manage meetings
Manage budgets and financial plans
Identify and evaluate marketing opportunities
Undertake project work
Manage human resources services
Establish and adjust the marketing mix
Manage personal work priorities and professional development
Why
Swinburne Online

?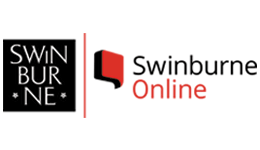 RTO 3059
With strong links to industry and a focus on practical skills, Swinburne gives students an edge in the competitive job market. Placing in the prestigious QS Graduate Employability Rankings, Swinburne shapes graduates who are confident and competent in meeting the challenges of a fast-changing world. Over 100 years, Swinburne has educated more than 150,000 graduates in areas ranging from science, technology and engineering through health, education and business to media, design and innovation. Swinburne Online has drawn on more than 20 years' experience in the online tertiary education space to help over 9,600 students graduate with an industry-recognised qualification.
As a Swinburne Online student you'll have access to a range of support options to help you get the most out of your learning. A dedicated team of Student Advisors are available seven days a week to answer your questions – academic, technical or administrative. You'll also be assigned an eLearning advisor who will be your academic point of contact for the duration of your course.