In a nutshell
Nursing is a selfless and rewarding job, and as such it takes a great deal of knowledge and sensitivity to offer professional care. This Diploma of Nursing (HLT54115) course will teach you to help people when they are at their most vulnerable and support them on their way back to health. The course covers the full gamut of caring for patients with acute and chronic health problems and will prepare you for all kinds of situations, whether they concern the elderly, infants, pregnant women or require awareness of cultural differences.
Beyond taking you through the scenarios you will encounter, this course teaches you to develop health plans and is designed to build up your decision-making and communication skills so that you can take charge in a clinical environment. Enrolled nurses are highly sought-after professionals and with this thorough introduction to the field, you will be ready to gain experience and develop further areas of specialisation as you go.
Work placement
As a part of this course, you must complete a total of 400 hours of unpaid work experience in a range of healthcare facilities and community services. THINK will organise these placements on your behalf.
(Visited 488 times, 1 visits today)
What you'll need
In order to be eligible for this course, you must meet the following criteria:
Have completed Year 12, or equivalent; OR
Hold a Australian Certificate III in Individual Support; OR
Qualify for mature age entry (21 years of age or older); OR
Have at least two years experience working in a closely related field such as HACC or disability care
All applicants must attend an information session. They must complete literacy and numeracy testing and demonstrate competency at exit level 3 in the Australian Core Skills Framework (ACSF). Additionally, applicants are required to declare their physical and mental appropriateness to safely perform the duties associated with direct patient care.
Subject summary
In this nursing course, you will study 20 core and 5 elective units. Core units may include;
CHCDIV001 - Work with diverse people
CHCDIV002 - Promote Aboriginal and Torres Strait Islander cultural safety
CHCPRP003 - Reflect on and improve own professional practice
HLTAAP002 - Confirm physical health status
HLTAAP003 - Analyse and respond to client health information
HLTINF001 - Comply with infection prevention and control policies and procedures
HLTWHS002 - Follow safe work practices for direct client care
HLTENN001 - Practice nursing within the Australian health care system
HLTENN002 - Apply communication skills in nursing practice
HLTENN003 - Perform clinical assessment and contribute to planning nursing care
HLTENN004 - Implement, monitor and evaluate nursing care plans
HLTENN005 - Contribute to nursing of a person with complex needs
HLTENN006 - Apply principles of wound management in the clinical environment
HLTENN007 - Administer and monitor medicines and intravenous therapy
HLTENN008 - Apply legal and ethical parameters to nursing practice
HLTENN009 - Implement and monitor care for a person with mental health conditions
HLTENN011 - Implement and monitor care for a person with acute health problems
HLTENN012 - Implement and monitor care for a person with chronic health problems
HLTENN013 - Implement and monitor care of the older person
HLTENN015 - Apply nursing practice in the primary health care setting
Elective units may include;
HLTENN010 - Apply a palliative approach in nursing practice
HLTENN014 - Contribute to maternal and infant health care
CHCPOL003 - Research and apply evidence to practice
HLTENN025 - Implement and monitor care for a person with diabetes
HLTAID003 - Provide first aid
Why
Think Education

?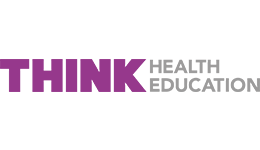 Studying with THINK Health Education means learning from the industry's best and brightest minds through cutting-edge syllabuses and hands on training at state-of-the-art campuses across the nation. Get the professional training, confidence and connections you need to work in your chosen field. Graduate feeling inspired and supported to make your difference in other people's lives.
THINK Education is part of Laureate International Universities (LIU), a leading international network of quality, innovative institutions of higher education. 
THINK student graduate with extensive hands-on training and highly developed product knowledge and interpersonal skills. THINK courses include supervised clinical training, so you're able to practice your profession in preparation for your new career. You can complete your simulated clinical training at THINK's industry-standard facilities in Adelaide, Melbourne, Sydney and Brisbane. Additionally; you will complete Industry Placement to provide access to real working healthcare facilities.
At THINK you will learn from experienced trainers who are Registered Nurses with extensive backgrounds in vocational education. They have current knowledge in evidence based practice.
Students have access to an extensive amount of text books, e-resources and industry publications through THINK campus libraries.
Campus locations
This course can be delivered on campus to provide you with practical training in a face-to-face learning environment. It is available to study at the following locations:
You can also choose to study this course online with some on-campus components (blended learning).